Posts for: November, 2018
By Yorkville Smiles
November 20, 2018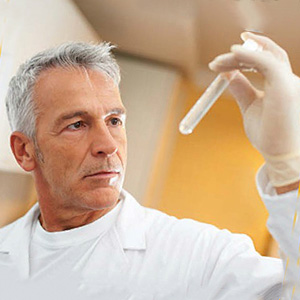 While oral hygiene, a nutritious diet and regular dental visits are all crucial to long-term oral health, these efforts complement what your body already does to keep your mouth healthy. One of the major players in this function is saliva.
Produced by hundreds of glands located throughout the mouth, saliva does much more than help you swallow and wash away food. As you chew, an enzyme in saliva known as amylase breaks down starches in your food to make it easier to digest in the stomach. Saliva also contains antibodies, similar to what's in tears, which can fight bacteria and other disease-causing organisms.
Perhaps its most important function, though, is its ability to protect and maintain healthy tooth enamel. The strongest substance in the body, enamel nevertheless has one primary enemy — the acid found in certain foods or as a byproduct of bacteria feeding on sugar and other carbohydrates.
When the ideally neutral pH level of the mouth becomes too acidic (nearly every time you eat), minerals in the enamel begin to soften and dissolve. The increased saliva flow when we eat floods the mouth with buffering agents that neutralize the acid and restore the mouth's normal pH level. Not only does saliva stop demineralization, but it also restores a good bit of the enamel's mineral content.
In recent years, a new role for saliva has begun to emerge as a means to diagnose disease. Like blood, urine and other bodily fluids, saliva contains molecules that serve as biological markers for disease. Given the right equipment, saliva has the potential to indicate early signs of cancer (including oral), diabetes and other systemic conditions. As the means to examine saliva for these markers increases it promises to be easier and less expensive to collect and sample than blood, while reducing the chances of transmitting bloodborne diseases to healthcare workers.
It's a lot to consider with this fluid that you hardly notice, except when it isn't there. Saliva is proof that our efforts at keeping our mouths healthy cooperate and depend on our bodies' amazing systems.
If you would like more information on saliva and other ways your body maintains a healthy mouth, please contact us or schedule an appointment for a consultation. You can also learn more about this topic by reading the Dear Doctor magazine article "Saliva."
By Yorkville Smiles
November 10, 2018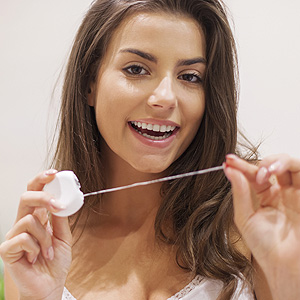 Regular dental visits are an important part of maintaining healthy teeth and gums. But it's what goes on between those visits — daily hygiene and care — that are the real ounce of prevention.
Here are 4 things you should be doing every day to keep your mouth healthy.
Use the right toothbrush and technique. Brushing with fluoride toothpaste at least once every day is a must for removing plaque, a thin film of bacteria and food particles which is the main cause of dental disease. Your efforts are more effective if you use a soft-bristled, multi-tufted brush that's replaced often, especially when bristles become splayed and worn. To remove the most plaque and avoid damaging your gums, brush with a gentle, circular motion for at least two minutes over all tooth surfaces.
Don't forget to floss. Your toothbrush can get to most but not all the plaque on your teeth. Flossing — either with flossing string, pre-loaded flossers or a water irrigator — helps remove plaque from between teeth. Don't rely on toothpicks either — they can't do the job flossing can do to remove plaque.
Mind your habits. We all develop certain behavioral patterns — like snacking, for instance. Constant snacking on foods with added sugar (a major food source for bacteria) increases your disease risk. Consider healthier snacks with fresh fruits or dairy, and restrict sugary foods to mealtimes (and the same for sports and energy drinks, which have high acid levels). Stop habits like tobacco use, excessive alcohol consumption or chewing on hard objects, all of which can damage your teeth and gums and create a hostile environment in your mouth.
Watch for abnormalities. If you pay attention, you may be able to notice early signs of problems. Bleeding, inflamed or painful gums could indicate you're brushing too hard — or, more likely, the early stages of periodontal (gum) disease. Tooth pain could signal decay. And sores, lumps or other spots on your lips, tongue or inside of your mouth and throat could be a sign of serious disease. You should contact us if you see anything out of the ordinary.
If you would like more information on how to care for your teeth and gums, please contact us or schedule an appointment for a consultation. You can also learn more about this topic by reading the Dear Doctor magazine article "10 Tips for Daily Oral Care at Home."